Golf Rehab In Sparta Township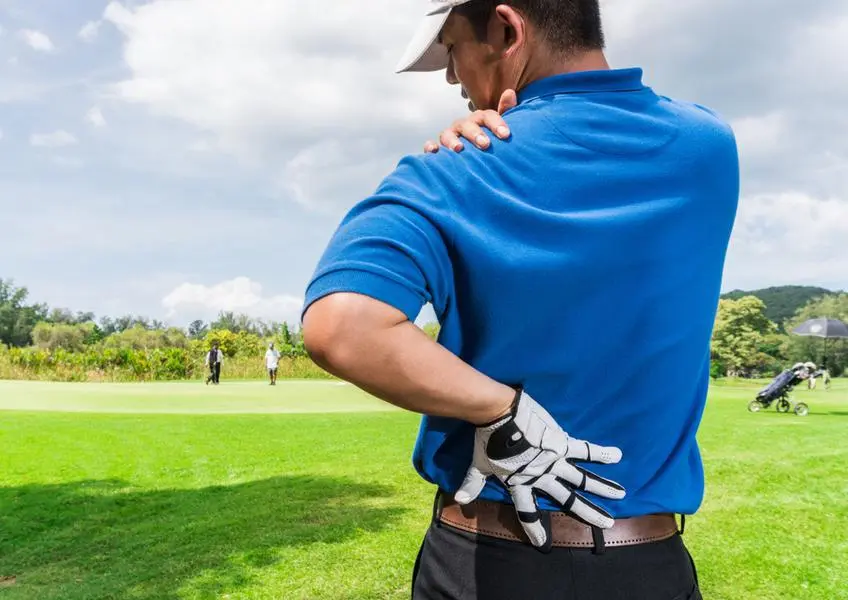 As a golfer, regardless of whether you're just starting out or have been playing for years, we understand that the sport of golf can become an integral part of your life. When an injury threatens to keep you off the course, it can be discouraging. But don't worry, the sports rehab physical therapy we offer is highly effective in helping golfers get back to playing in fewer sessions with long-lasting results, compared to traditional ice/heat/massage/chiropractic treatments. In fact, we advise against these treatments as they only treat the symptoms of your injury (the pain), rather than addressing the root cause. Our golf rehab physical therapy programs, on the other hand, target the muscles that aren't functioning properly, strengthening your body and enhancing your golf game.
Common Golf Injuries We Treat in Sparta Township
As an amateur golfer, the sport can be surprisingly demanding, especially for those who are just starting out. The demands of playing 18 holes, taking multiple swings to reach the green, working to perfect your technique, and carrying your own bag can all take a toll on your body. That's why our physical therapists perform a comprehensive assessment on each patient during each therapy session. You might feel the pain of your golf injury in your shoulder, but our assessment may uncover that the root cause is actually located in your back or hamstring.
At our clinic, we specialize in the treatment of all types of sports injuries, including both acute and chronic pain. Whether your pain is the result of golfing, another sport, or regular use, we are here to help. Some of the most common golf injuries we see and treat regularly include: back pain, golfer's elbow, shoulder pain, rotator cuff injuries, knee pain, wrist tendonitis, hip tendonitis, and ankle tendonitis.
Sports Rehab Physical Therapy Sessions: What to Expect
What sets our sports rehab physical therapy apart is its personalized approach, tailored to your unique movement patterns and muscle habits. Your Physical Therapist begins each session with a one-on-one assessment, focusing on your specific needs and taking into account how your body moves. This assessment takes a comprehensive approach, evaluating your body's function from head to toe during each visit. Unlike traditional sports therapists who only focus on the area of pain or decreased mobility, our system takes into account the interconnectedness of the body and how weakness in seemingly unrelated areas can contribute to pain and decreased function. This holistic approach leads to more permanent results in fewer visits, as it targets and strengthens other muscles that might be overlooked by a typical sports therapist.
During Each Sports Physical Therapy Session You Receive:
Assessment: To identify the root causes of your symptoms, you will undergo a functional screening.
Treatment: To treat the cause of your sports injury, we use specialized, hands-on sports rehabilitation techniques, followed by functional reinforcement exercises to retrain your body.
Re-Assessment: At the end of each session, we focus on evaluating your movement and ensuring that you are moving better than when you arrived.
Education: A significant part of our therapy involves educating you on how you got injured and how to prevent future sports injuries. We create a personalized program for you to follow at home, work, or play, to speed up the healing process and reduce the likelihood of repeat visits. Our goal is to empower you to become an expert on your own body!
Request An Appointment
Please fill out this form and
we will contact you about scheduling.


Julie D

"SOS is the best!  Have used them after an ACL reconstruction and rotator cuff surgery.  Scott makes you comfortable while gaining back your range of motion and gives you the ability to navigate daily life again.  I wouldn't go anywhere else and refer everyone to SOS!" 


Yami J

"All the staff are exceptionally helpful and knowledgeable. The physical therapists made sure my son was comfortable, confident and that he felt back to his baseline after breaking his fibula and dislocating his ankle. Would gladly return back to SOS should we ever need physical therapy services.  Thank you all!"